From the Paradise Islands of Trinidad and
Tobago, to the Cricket Lovers of the World: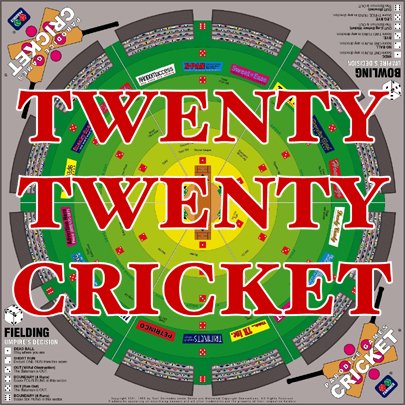 A Parody with Dice by Parodice Games.
Experience the 'glorious uncertainties' of your favourite sport,
with an exhilarating board game the whole family will enjoy.
Excellent ground, weather and light conditions all year round.
At last, PLAY IS GUARANTEED.